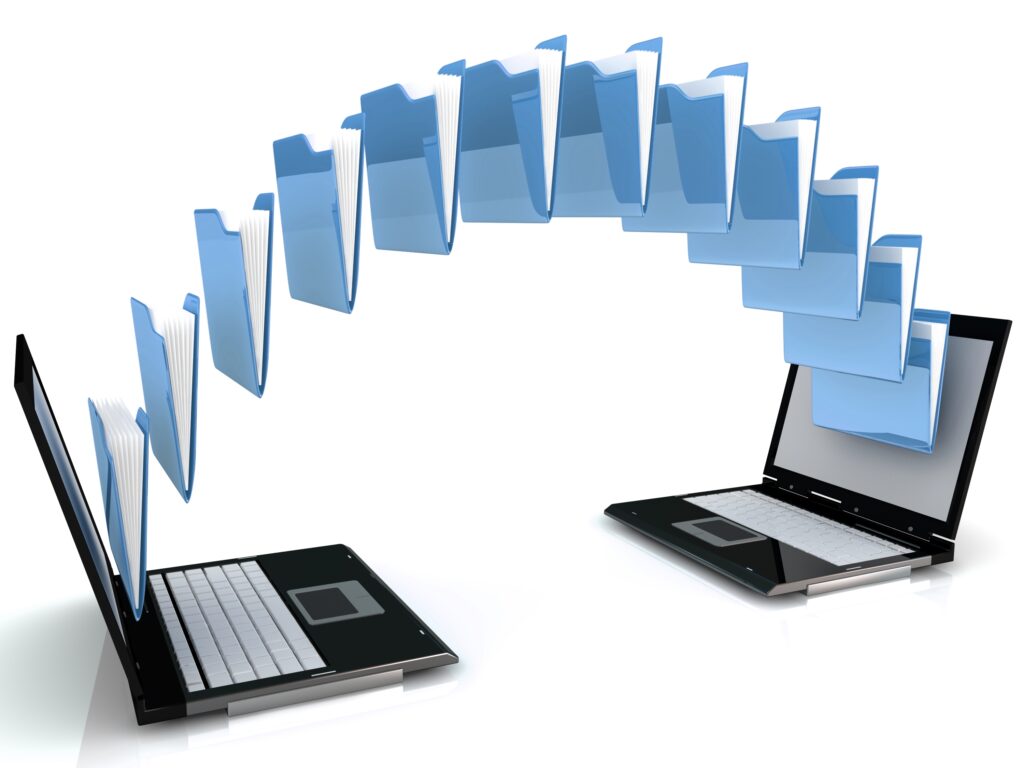 If your business involves a considerable amount of documentation, managing all that information can be expensive, cumbersome and time-consuming. Market research shows that the average cost of filing a hard copy of a document is about $20. Even with the best physical filing systems, documents get misplaced and even lost. If a document gets misfiled, the time it takes to locate it skyrockets to an average of $120. If you've lost the document and need to replace it, it'll cost another $100.
Think it doesn't happen? One survey found that about one of every 12 physical documents gets lost. Another sobering statistic—the average professional spends about 15% of his or her time reviewing documents and about 50% of his or her time just looking for documents.
That's why your company could benefit from the installation and implementation of a software-based document management system. A digital document management program can make you more agile and flexible, improve relationships with your customers or clients, promote competitiveness, and give you peace of mind.
The Benefits of a Software-Based Document Management System
Here are some of the ways in which a digital document management system can help streamline your operations, enhance productivity and improve your performance.
You'll Need Less Physical Space
Obviously, one of the challenges with maintaining hard copies of documents is that they take up a lot of physical space, which can be expensive. With a digital solution, you won't need all the filing cabinets, bins and boxes. If you do need to keep physical copies of some materials, it's typically more cost effective to do that in a warehouse or vault offsite.
Finding the Documents You Need Won't Be Such a Hassle
With the right software-based document management system, you can pull up the document you need with a phrase or even a single word. You can also index categories and create easy-to-access digital folders. Even better, you'll have access to documents anywhere, provided you have an Internet connection.
Digital Document Management Systems Offer Better Security
With a software-based document management system, you can limit access to documents based on usernames and passwords. In addition, you'll always know when someone has attempted or obtained access to a document, as your program typically creates an audit trail. With a digital system, it's also easy to set up different levels of security, so that some personnel have limited viewing capabilities, while others have broader access. You may also be able to tag documents so that you receive notification anytime anyone attempts or gains entry.
Software-Based Document Management Systems Are Easier and More Reliable to Backup
You need to have a plan to safeguard important documents in the event of fire, flood or other disaster. With a cloud-based digital document management system, you'll still have access to all documents, regardless of what happens to your physical plant. In addition, your backup is less labor-intensive. Instead of physically copying and storing documents, you can simply save them to a digital file.
You'll Find It Easier to Comply with Government and Industry Regulations
Depending on the nature of your business, you may be subject to security and privacy regulations under HIPAA, Sarbanes-Oxley or other government legislation, with the potential for significant fines, license revocation or suspension, or even criminal prosecution for certain violations. With a software-based document management system, you'll find it easier to store and classify all documents, and to maintain records retention schedules, so that you minimize the risk of non-compliance.
Digital Document Management Systems Facilitate Sharing and Enhance Productivity
With a software-based document management system, you won't have to make a hard copy of a document and find a way to deliver to a colleague or co-collaborator. Attach it to an e-mail and get on with business. Because of the ease with which documents can be shared in a digital document management system, users find significant improvements in workflow. Most software-based document management systems allow you access to all versions of a document, so that you can view earlier iterations or address unauthorized amendments or modifications.
Contact the Knowledgeable Professionals at Northeastern Office Equipment
At Northeastern Office Equipment, we'll answer any questions you have about document management systems or any of your other office equipment concerns. Call our offices at 631-845-9500 or 212-714-3508 to speak with an experienced representative. You can also use our convenient online instant- process to get help with any office equipment need.
Ask About Our Price Match Guarantee
Independent and Family Owned for More than 50 Years
We Offer Union Representation, If Required