The Equipment You Need to Keep Your Business Running Smoothly
In the 21st century business world, there are few things more important to a successful enterprise than reliable, productive and efficient devices to handle documents. Without dependable copiers, scanners, printers and fax machines, you'll find it almost impossible to meaningfully compete. At Northeastern Office Equipment, we offer a wide range of options to meet the needs of most businesses and entities.
The Northeastern Difference
At Northeastern Office Equipment, we have met the office equipment needs of customers in Metropolitan New York area and throughout America for more than 50 years. We understand your need for competitive pricing and will strive to get you what you need at the lowest cost. But we know from experience that cost loses much of its value when it's not matched with service. Our goal is and always has been to give a level of personal service unmatched by our competitors:
We have a full-time dispatcher to take every phone call—you won't get stuck in an automated system
We keep a parts manager on site at all times, so that you can get timely and accurate information about your order. We keep more than a million dollars of inventory to meet your needs.
Our service technicians have an average of 15 years in the trade, and some have been with us for nearly 30 years. They carry ample inventory on every service call, in order to minimize the need to return to the warehouse for a part or product.
We run our own fleet of delivery vehicles. You won't have to wait on a third party delivery service—we'll bring your order directly to you.
We offer an "extended back office" service, where we will take care of all matters necessary to resolve an office equipment issue, including phone calls and product orders
We take the time to listen and learn about your needs, so that we can find a customized solution
We offer printers, copiers, scanners and fax machines to customers in a broad range of businesses or undertakings, from state, local and federal government agencies to K-12 and secondary schools, as well as professionals and small and large businesses.
Call us at (631) 845-9500 or use our quote form below to help you identify the appropriate product for your needs.
Same-Day Service | 4 Hour Response Time on Service Calls
We offer comprehensive office equipment solutions to a wide range of customers, from small to large businesses and professionals to schools and state, local and federal governments: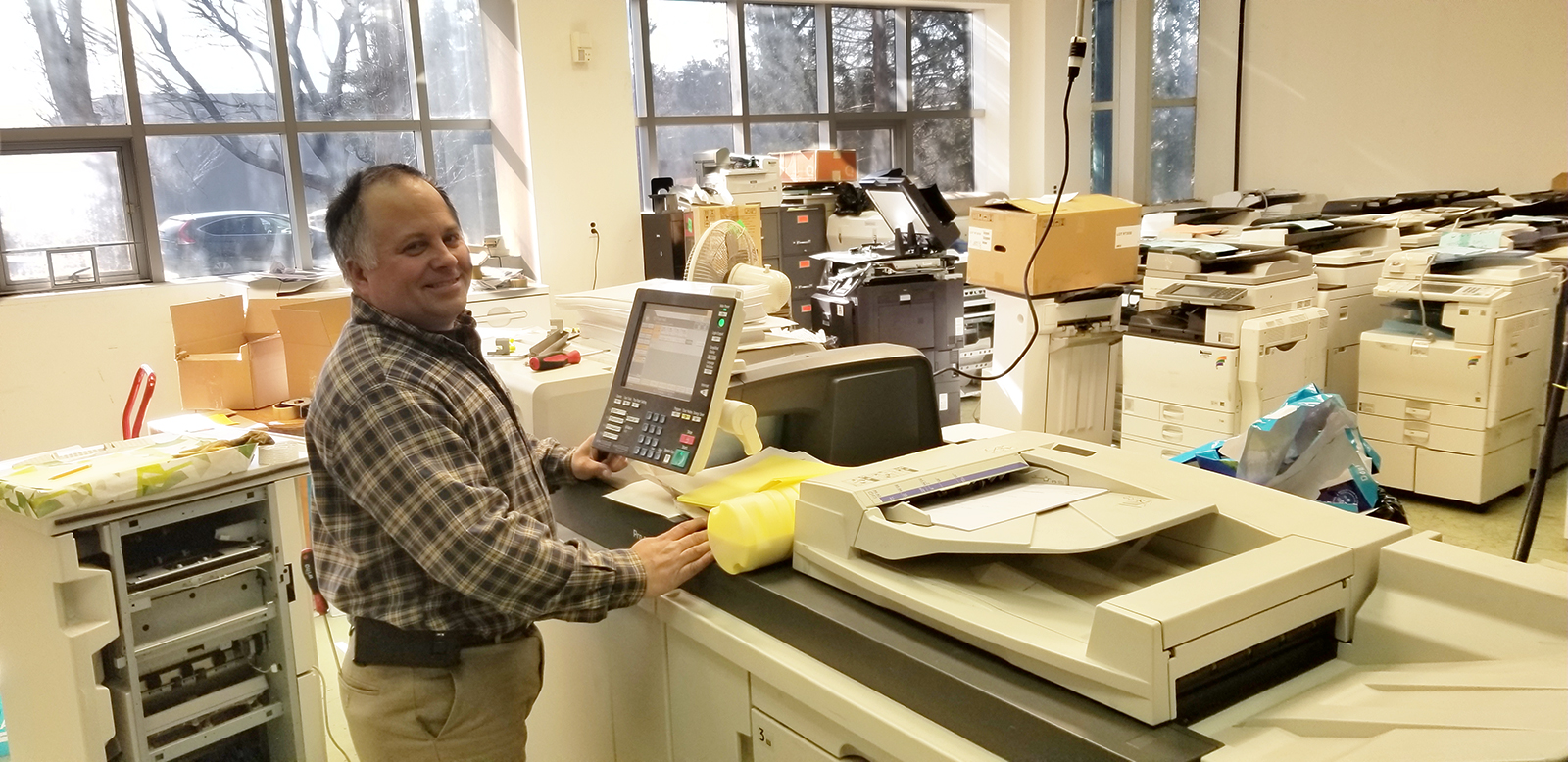 We sell and service copiers, printers, multifunction printers and digital duplicators with a wide array of functions, including black and white and color capability, as well as varying print speeds. We will help you evaluate all the varying options, such as:
Paper size function
Maximum paper capacity
Mobile printing or wireless capability
Finishing options—hole punch, stapling and booklet features
Monthly print volume
Call us at (631) 845-9500 or use our quote form below to help you identify the appropriate product for your needs.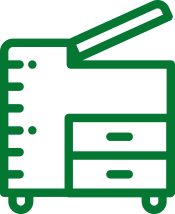 Authorized Dealer― Metro New York