Workflow Enhancement | Practice Innovation | Protection of Data and Documents | Improved Document Management | Electronic Filings
In the practice of law, whether you're a trial attorney or a transactional lawyer, documents make up an essential component of your work. To effectively manage your practice, you need tools that help you quickly and accurately prepare, store, transmit and protect documents and information.
At Northeastern Office Equipment, we offer a comprehensive catalogue of products and services designed to help lawyers and law firms operate with maximum accuracy and efficiency. Call us at 631-845-9500 for a free initial consultation or visit our online quote systemto contact us to learn how we can resolve your office equipment concerns.
The Northeastern Difference
At Northeastern Office Equipment, we bring more than half a century of experience in the office equipment business to customers in the New York Metropolitan area and across the United States. We understand the importance of competitive pricing, but we know from experience that it's service that matters most at the end of the day. Our commitment to you is simple—to provide the highest level of customer service in the industry.
We have a full-time dispatcher, so you'll never get stuck in an automated phone system, or put in an online service queue
We keep a parts manager on the premises during all hours of operation, so that you can get accurate, real-time responses to your concerns
We stock more than a million dollars in inventory to meet your needs
Our service technicians average more than 15 years in the trade (and some have been with us for 30 years). Because our techs carry appropriate inventory on all service calls, we have a 92% first call resolution rate.
We won't send your order through a third party delivery service. We have our own delivery trucks, so your order goes directly to you.
We provide "extended back office" services, where we'll make all necessary phone calls and handle details to resolve your office equipment issues, so that you can concentrate on running your business
We understand that every law practice is unique—we'll assess your needs and customize our solutions to meet your goals
Call us at (631) 845-9500 or use our quote form below to help you identify the appropriate product for your needs.
Same-Day Service | 4 Hour Response Time on Service Calls
We offer comprehensive office equipment solutions to a wide range of customers, from small to large businesses and professionals to schools and state, local and federal governments: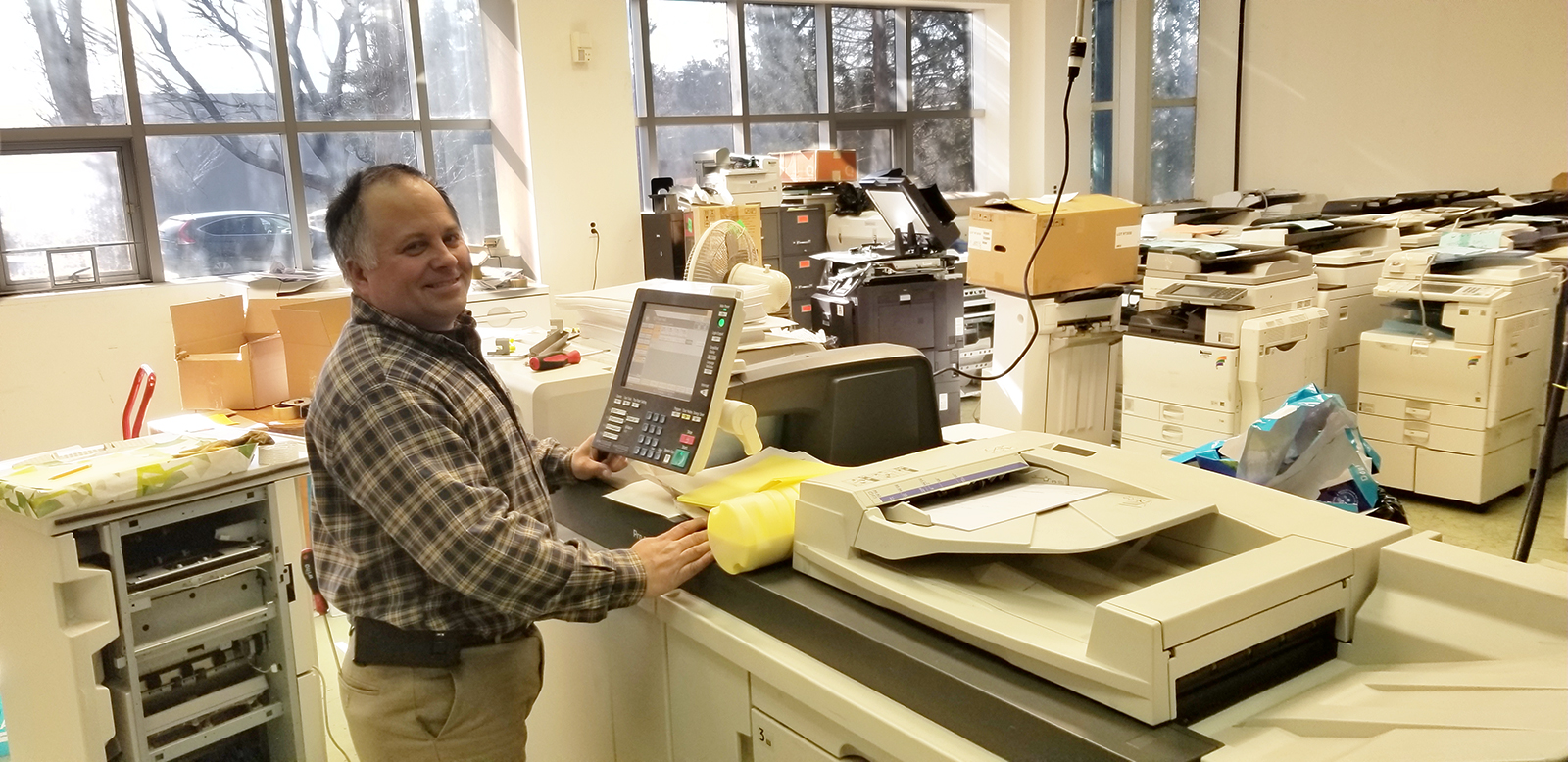 Office Equipment, Products and Services for Legal Professionals
We offer a broad range of office equipment products and services to help lawyers and law firms maximize efficiency and productivity, including: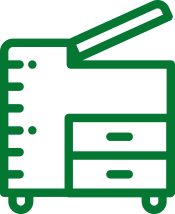 Printers, copiers, scanners and fax machines
We offer a wide range of devices with different features. We'll evaluate your practice, assess your needs and provide you with the equipment that best fits the needs of your firm.

Managed print services
We can take care of all your printing and copying operations, including maintenance of all devices.
Workflow Solutions
We have tools to help you capture, manage, transmit or transform legal information in any format
Litigation Support
We have products that will help you manage eDiscovery, as well as all electronic submissions and filings. We also offer programs to digitize files for improved search, scanning and coding.

Improved cost recovery and billing functions
We have tools to help you copy, print, scan and store real-time billing and other cost items

Managed IT services
With our managed IT services, you can avoid issues related to staffing, training or housing IT support teams. We handle desktop and mobile IT support, as well as backup and recovery of data.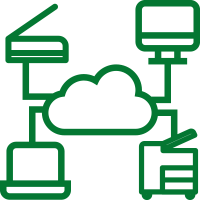 Cloud-based workflow strategies
We can help you improve productivity and efficiency by converting from hardcopy to digital technologies.
We also offer a wide range of simple software solutions to lawyers and law firms, including applications that help you manage production printing and printer security, mobile printing and sharing of documents, device set-up and management, cost control and recovery and document management. To learn more, see our software overview page.
Authorized Dealer― Metro New York