Digital Solutions to Enhance Productivity
When you're looking to improve productivity and maximize profit, there may be no technology that will provide more return on investment than a conversion for physical systems to digital or cloud-based systems. You can dramatically reduce the space you need to create, manage and store critical information. Cloud-based workflow solutions also offer better organization of data, increased speed of delivery and a minimized need for manual data entry.
The Northeastern Difference
At Northeastern Office Equipment, we offer comprehensive cloud-based workflow products. We can evaluate your business systems to determine how you can most effectively employ cloud-based technologies to enhance productivity and efficiency.
At Northeastern, we have been industry leaders in office equipment sales and service for more than half a century, working with customers in the Metropolitan New York area and throughout the United States. We understand the importance of competitive pricing and are committed to helping effectively manage costs. It's our commitment to service, though, that sets us apart from everyone else. Our goal is simple—to provide a level of personal attention you won't find with any of our competitors. To accomplish that objective, we:
Use a full-time dispatcher to answer all calls, so you won't ever get lost in an automated phone system
Have a parts manager on site during all business hours, so that you get timely and accurate information about availability, pricing and solutions
Keep a million dollar inventory of parts and products
Maintain a team of highly trained and experienced technicians, with an average of more than 15 years in the field. Our technicians also carry a large inventory of parts and supplies, so that there's rarely a need to return to the warehouse to resolve a problem
Bring your parts and products directly to you, using our own delivery vehicles
Have the capability to function as your extended back office, handling all details to take care of your office equipment needs, including phone calls
Carefully identify your specific office equipment needs, so that we can customize solutions specifically for you
We offer cloud-based workflow solutions to a wide array of customers, including large and small businesses, professionals, schools and school systems and state, local and federal governmental entities.
Call us at (631) 845-9500 or use our quote form below to help you identify the appropriate product for your needs.
Same-Day Service | 4 Hour Response Time on Service Calls
We offer comprehensive office equipment solutions to a wide range of customers, from small to large businesses and professionals to schools and state, local and federal governments: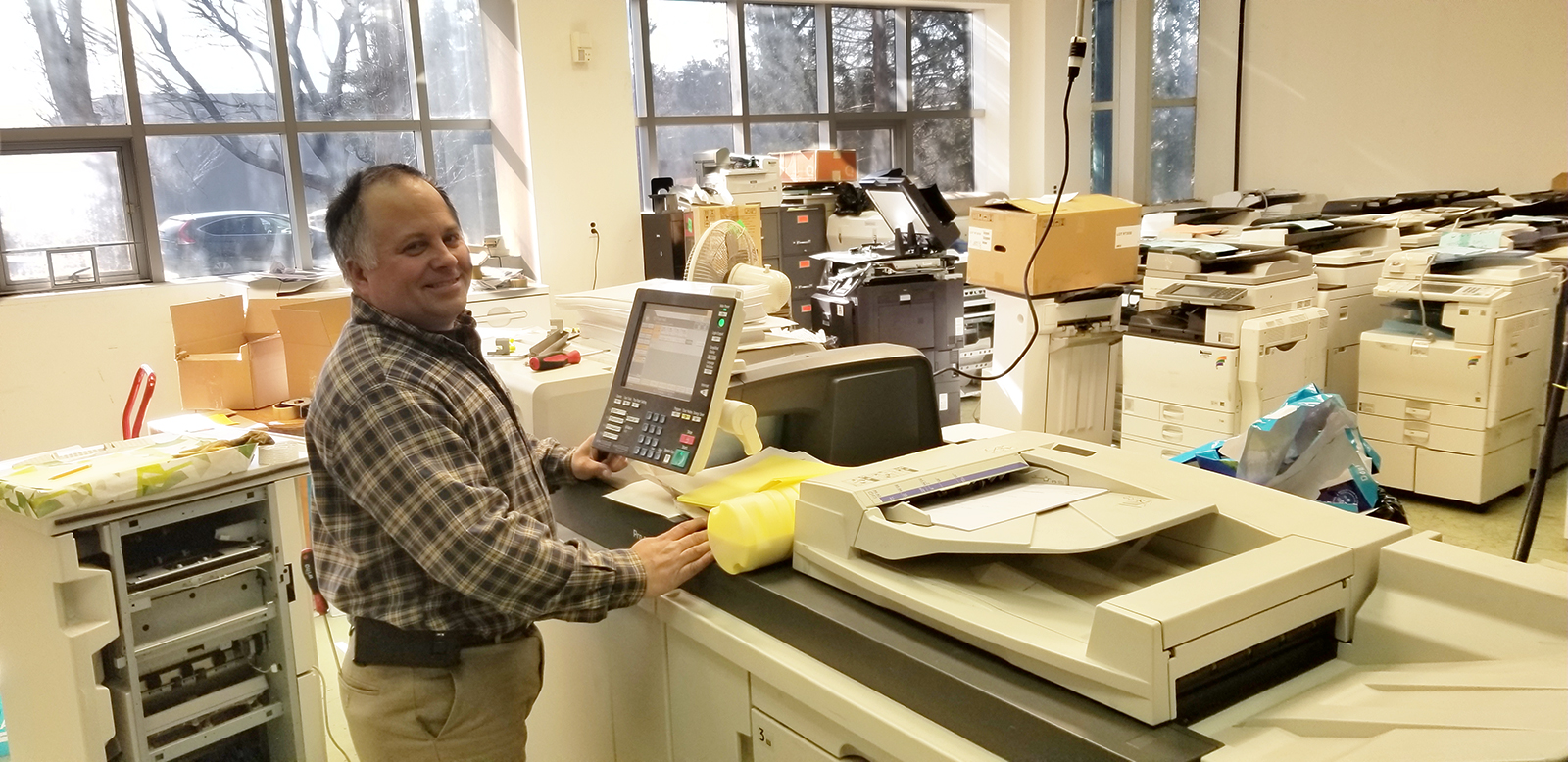 Our Cloud-Based Workflow Solutions
We provide a broad range of cloud-based workflow products, including tools to assist you with:
Accounts payable
Automated data entry, extraction or processing
Cloud-based printing, including mobile print capabilities
Automated scanning
Scanning to cloud accounts, such as Dropbox, Google Drive, Office 365 or e-mail
Cloud based connectors for specific applications, such as legal and higher education functions
The connector packages we offer can eliminate the need to attach documents to an e-mail, saving significant time and effort. They support direct scanning into a broad assortment of business cloud accounts and can also facilitate mobile printing.
To view our cloud workflow solutions brochure and connectors packages, please download our brochure here.
Call us at (631) 845-9500 or use our quote form below to help you identify the appropriate product for your needs.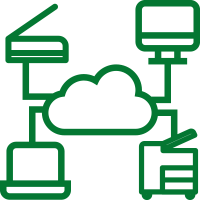 Authorized Dealer― Metro New York