Suffolk County | Nassau County | New York City
In today's world, to effectively run any type of enterprise, you need to count on your office equipment. It's a key component for maintaining efficiency and managing your bottom line. It needs to operate reliably and you need to know that you can get it running or replaced in a timely manner, if necessary.
The Northeastern Difference
At Northeastern Office Equipment, we have provided comprehensive office supply services to customers in Suffolk County, Nassau County and New York City for more than five decades. We understand the importance of providing a competitively priced product—see our price match guarantee. But we know that it's service that sets us apart. We've built our successful business by taking service to a new level:
We understand the importance of talking to a live person about your office equipment concerns—we have a full-time dispatcher on staff, so that you'll never get stuck in one of those annoying phone trees or sent to voice-mail
We have a parts manager here at all times, and keep more than a million dollars in inventory
Our service technicians are among the most experienced in the business, averaging 15 years in the trade. They carry inventory with them, minimizing the need to return to our offices for a part or product.
We have nearly a dozen technicians servicing New York City and Long Island, and they are all sent to jobs by our central dispatcher—we don't use a computer or online queue to schedule appointments
We maintain our own fleet of trucks and handle our own deliveries, so that your order comes straight to you
We are a boutique office supply and equipment company, with the ability to customize solutions to your specific business
We can serve as your extended "back office," making any necessary phone calls and reaching out to vendors and suppliers to the parts or products you need
From our central locations in Farmingdale and New York City, we serve the needs of a wide range of businesses and agencies in Nassau County, Suffolk County and the Metropolitan New York area. Our customers include lawyers, doctors, finance and other professionals; academic institutions, including K-12 and higher education; state, local and federal governments; and small and large businesses.
Unparalleled Service to Customers in New York City, Nassau County and Suffolk County
Same-Day Service | 4 Hour Response Time on Service Calls
We offer comprehensive office equipment solutions to a wide range of customers, from small to large businesses and professionals to schools and state, local and federal governments: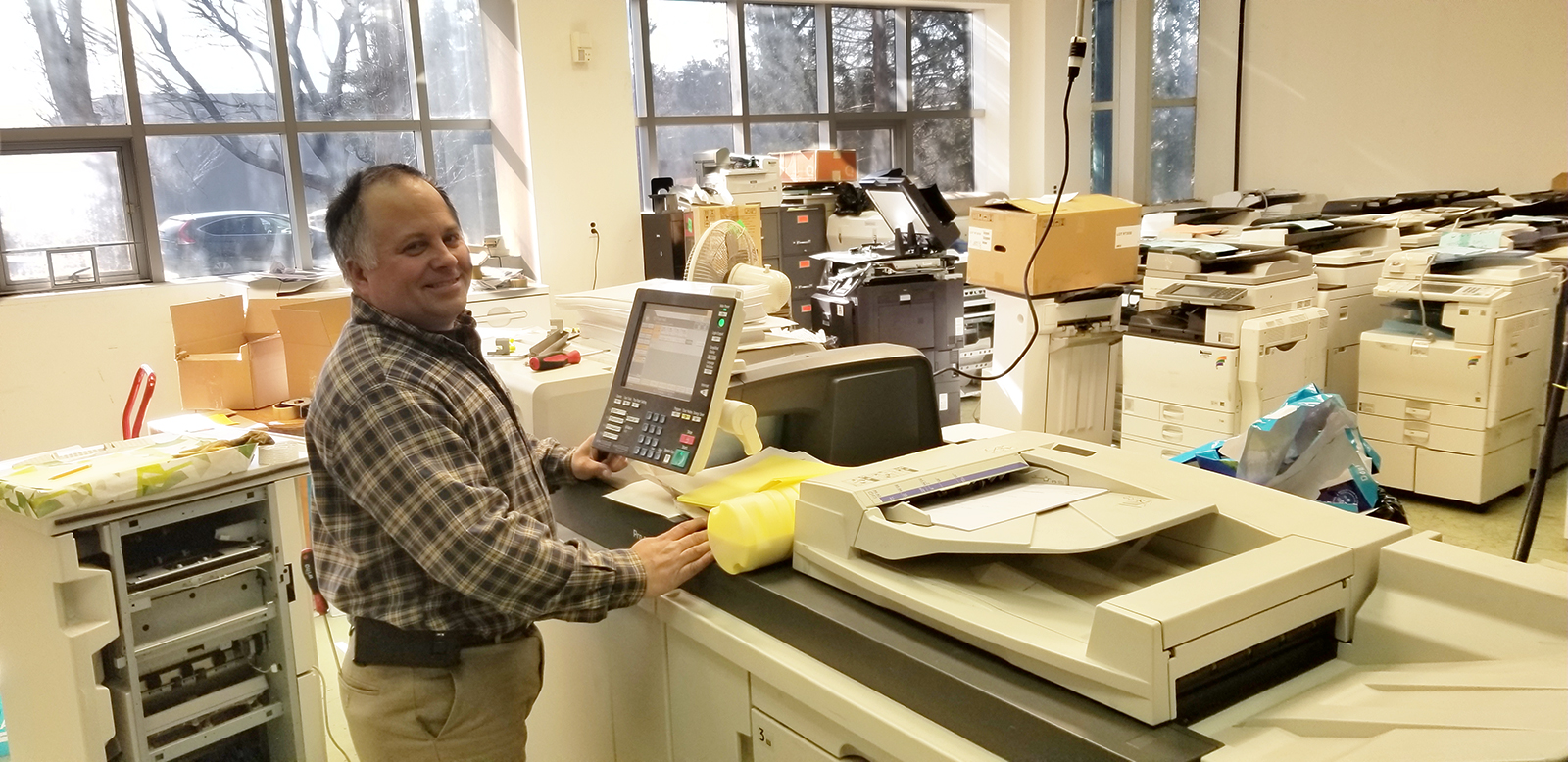 Authorized Dealer― Metro New York