An Overview of the Services We Offer at Northeastern Office Equipment

We have an extensive catalogue of devices, with various features and benefits. We'll carefully evaluate your needs and help you select the equipment that best meets your needs.

Managed Print Services
Outsource all your printing requirements for greater cost efficiency, improved security and better cost control

Cloud-Based Workflow Solutions
Use digital storage and connector technologies to improve productivity and speed while minimizing manual data entry.

Managed IT Services
Let us handle all your IT needs, relieving you of the burden of hiring, housing, training and managing an in-house IT staff.

Simple Software Solutions
We sell and service production print and printer security programs, mobile print and sharing tools, device set-up/management programs, cost control and recovery tools and document management programs.
Managed Print Services | Managed IT Services | Copiers, Printers, Scanners and Fax Machines | Simple Software Solutions
At Northeastern Office Equipment, we bring an unparalleled level of service to customers in the New York Metropolitan area and throughout the country. For more than 50 years, we've had a simple philosophy—offer customers a competitively priced product, but back it up with a level of service they won't find anywhere else.
You'll talk with a live dispatcher every time you call—you won't have to navigate an automated phone system and you won't be put on an online service queue
There's a parts manager on the premises during all hours of operation
We maintain a million dollar inventory of parts and products, so we'll have what you need
Our service technicians average more than 15 years in the business and some have been with us for 30 years! Because they stock their vehicles with ample inventory, we are able to resolve your problems on the first call more than 90% of the time.
We have our own delivery trucks, so you won't have to wait on a third party for your order
We'll be your "extended back office," if necessary, making calls and handling other details to resolve your office equipment needs
We'll take the time to understand your operation, so that we can customize our solutions to meet your needs
Same-Day Service | 4 Hour Response Time on Service Calls
We offer comprehensive office equipment solutions to a wide range of customers, from small to large businesses and professionals to schools and state, local and federal governments: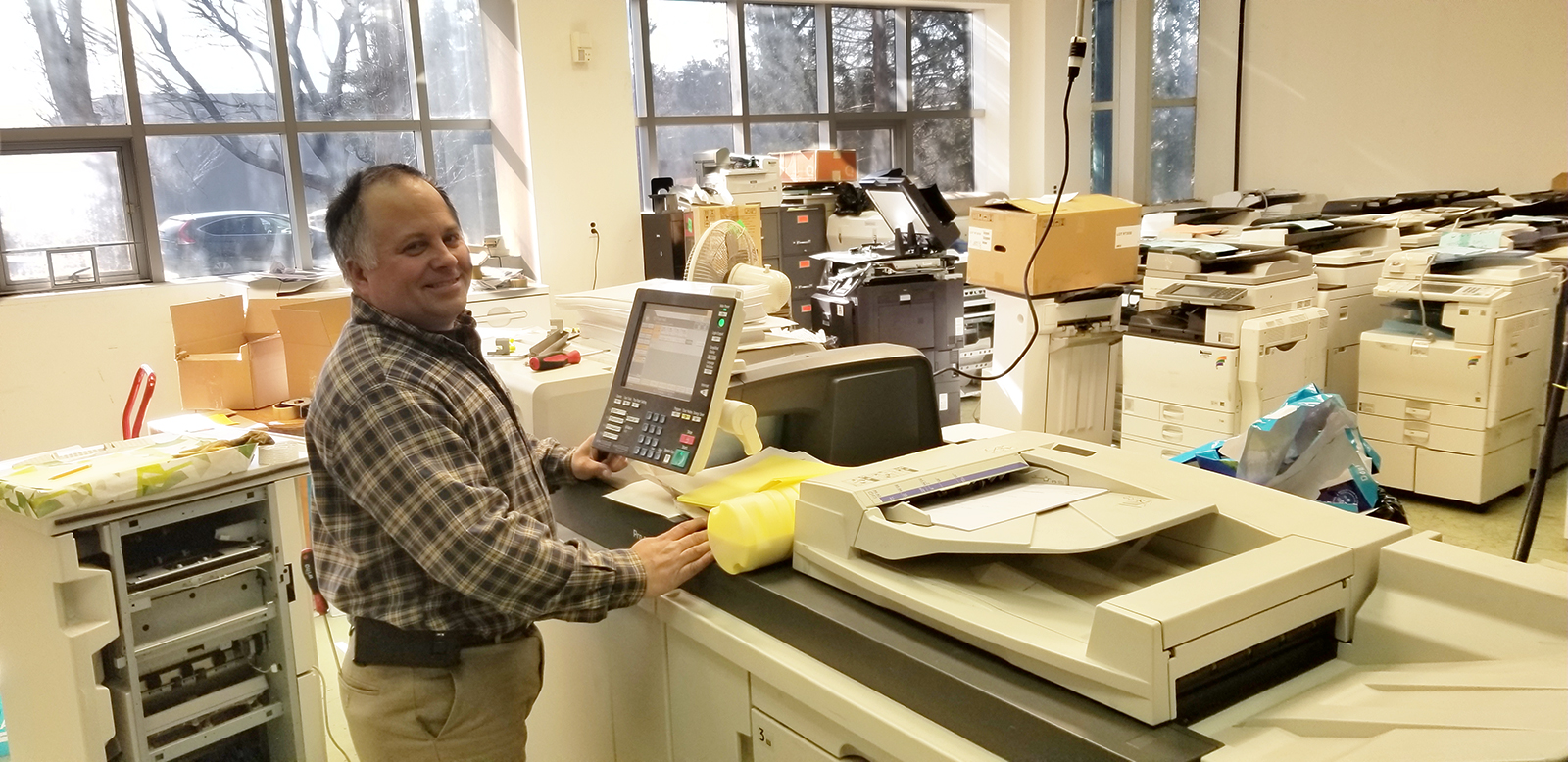 Authorized Dealer― Metro New York