Our Commitment to You—To Resolve Your Problem within Hours
In any business, when a printer, copier or fax machine malfunctions, it can bring your operations to a standstill. You need to get the issue resolved as soon as possible. A lot of office equipment companies will promise same day service, but many simply don't deliver. At Northeastern Office Equipment, it's our promise, part of our commitment to provide a level of personal attention you won't find anywhere else.
At Northeastern, we believe that just about anyone can sell a product, but it's service that matters most in the end. The most competitive price won't provide you with much benefit if you can't get the equipment serviced in a timely and effective manner. Our goal is and always has been simple—to give our customers unmatched service, going the extra mile to identify needs and concerns, and taking the steps to ensure all needs are met.
Our service commitment to you:
Employ a full-time dispatcher to take incoming calls, so that our customers always have the opportunity to talk with a live person
Make certain there's an experienced parts manager on site at all times, so that you get accurate information about parts, inventories and delivery
Stock more than a million dollars worth of inventory to meet your needs
Have a team of skilled service technicians with an average of more than 15 years in the trade. Our technicians strive to correct your problems on the first call, carrying extensive inventory in their vehicles, so that they don't have to return to the warehouse for parts
Make our own deliveries using our own delivery trucks, so that you don't have to rely on a third party
Listen carefully to identify your needs, so that we can customize solutions for your specific situation
Offer "extended back office" services, where we will make all necessary phone calls and handle all other details necessary to resolve an office equipment concern
Our customers include doctors, lawyers and other professionals; small, medium and large businesses; elementary and secondary, as well as colleges and universities; and state, local and federal governments.
Call us at (631) 845-9500 or use our quote form below to help you identify the appropriate product for your needs.
Our Same Day Promise to You
When you have an office equipment concern, contact us immediately. If we receive your call by 9 am, we will respond by 1 pm. If your call comes in by 1 pm, you'll get a response by 5 pm.
In most instances, our first contact with you will be a phone call from a customer service technician. If we can't resolve you problem over the phone, we will either send a technician to your facility or set up an appointment with a technician.
In most instances, when the technician speaks to you on the phone, we'll be able to determine any parts you may potentially need. That allows us to ensure that we have everything on the service vehicle to resolve your issues on the first call, something we've been able to do more than 90% of the time.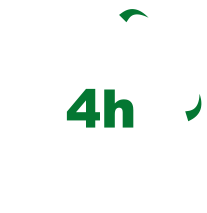 Authorized Dealer― Metro New York