Simple Software Solutions for Your Business
To effectively compete in the digital business world, you need to maximize the benefits of mobile capability. That includes the management of printing functions as well as the mobile sharing of documents. There's software that will help you do that, but it often comes with a significant learning curve. On the other hand, you may be reluctant to make a substantial investment in IT to meet your needs.
The Northeastern Difference
At Northeastern Office Equipment, we offer simple software solutions to help you take full advantage of mobile print and sharing capabilities. To learn more, call our offices at 631-845-9500 for a free initial consultation or visit our easy-to-use online quote system.
At Northeastern Office Equipment, we believe that anyone can sell a product, but you have to own service. That's our commitment to you—to provide a level of service and personal attention you won't find anywhere else. Here's how we do that:
We have a full-time dispatcher answering our phones at all times—you'll never get stuck in one of those annoying phone trees
There's a parts manager onsite during all business hours, so that you can get detailed answers to your questions. We also have more than a million dollars of inventory, so you'll be able to get the part you need.
Our service technicians bring extensive experience to every job—they average 15 years on the trade and some have been with us for 30 years
Our technicians always carry considerable inventory with them, so they'll typically be able to resolve your problem on the first visit
We own and maintain our own fleet of delivery vehicles, so your order will always come directly to you
We are happy to function as an extended "back office," making any necessary phone calls or handling other details to meet your office supply or equipment needs
We recognize that there's no "one size fits all" solution, and have the ability to customize our solution to address your specific situation
We provide comprehensive service to a wide range of businesses in the New York Metropolitan area and across the United States, working with professionals, large and small businesses, K-12 and colleges, and state, local and federal government entities. We also serve many customers with multiple locations.
Call us at (631) 845-9500 or use our quote form below to help you identify the appropriate product for your needs.
Same-Day Service | 4 Hour Response Time on Service Calls
We offer comprehensive office equipment solutions to a wide range of customers, from small to large businesses and professionals to schools and state, local and federal governments: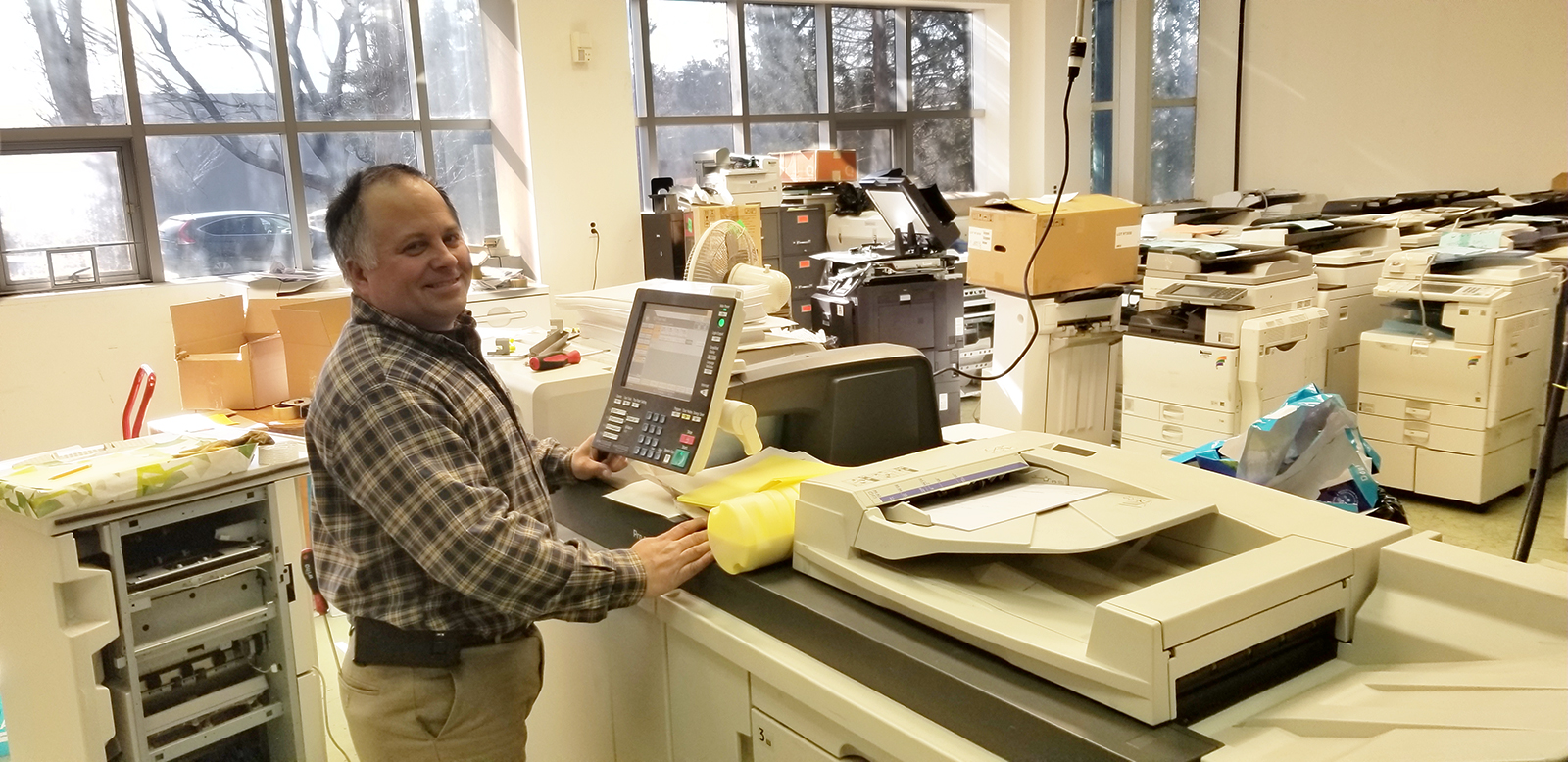 Real-Time Mobile Printing/Document Sharing Software Solutions
We offer solutions that help you maximize productivity and efficiency through access to an integrated cloud environment. With the products we sell and service, you'll be able to scan directly to e-mail or the cloud, saving time and resources. Best of all, the digital tools we offer require minimal IT investment or involvement.
Call us at (631) 845-9500 or use our quote form below to help you identify the appropriate product for your needs.

Authorized Dealer― Metro New York