Service & Office Equipment Leaders for More than 50 Years
In any business, success ultimately comes down to trust—the businesses that last are the ones that honor their commitments and take care of their customers. It's easy to sell a product, but it's service that keeps a company alive.
At Northeastern Office Equipment, we've successfully met the needs of our customers for more than half a century. We've built our thriving business with a simple approach—to provide world class service with competitive pricing.
Same-Day Service | 4 Hour Response Time on Service Calls
At Northeastern, our customers come from across the country, and represent virtually any type of business or operation. We provide supplies and services to:
Small and large businesses, from sole proprietorships to multi-national corporations
State, local and federal governmental bodies
Educational institutions, from K-12 to colleges and universities
Professionals, including doctors, attorneys and financial advisors
Retail and wholesale operations
Manufacturing and industrial concerns
We understand the importance of your bottom line, so we offer a price match guarantee. It's our service, though, that sets us apart:
We keep over $1 million dollars of parts and supplies in our inventory to instantaneously respond to your needs
We have a full-time dispatcher to take your call, so that you'll never get stuck in a phone tree or voice mail
We have a parts manager on-staff and available to talk with you at all times
Our trained technicians have decades of experience, and carry inventory with them, so they don't have to return to our offices to get materials. We will also send deliveries out to our technicians, so that your needs can be addressed sooner.
We have our own fleet of delivery vehicles and handle all our own deliveries, so that your order always comes directly to you
We have the capability to serve as your "back office," making any necessary calls or contacts to find the parts or products you need, so that you can put your energies where they best serve you—running the day-to-day operations of  your business
Because we've effectively met the needs of customers for more than five decades, we understand that every customer has unique needs. We don't take a "one size fits all" approach, but will learn as much as we can about your business and your needs, so that we can customize solutions for you in real time.
Call us at (631) 845-9500 or use our quote form below to help you identify the appropriate product for your needs.
Same-Day Service | 4 Hour Response Time on Service Calls
We offer comprehensive office equipment solutions to a wide range of customers, from small to large businesses and professionals to schools and state, local and federal governments: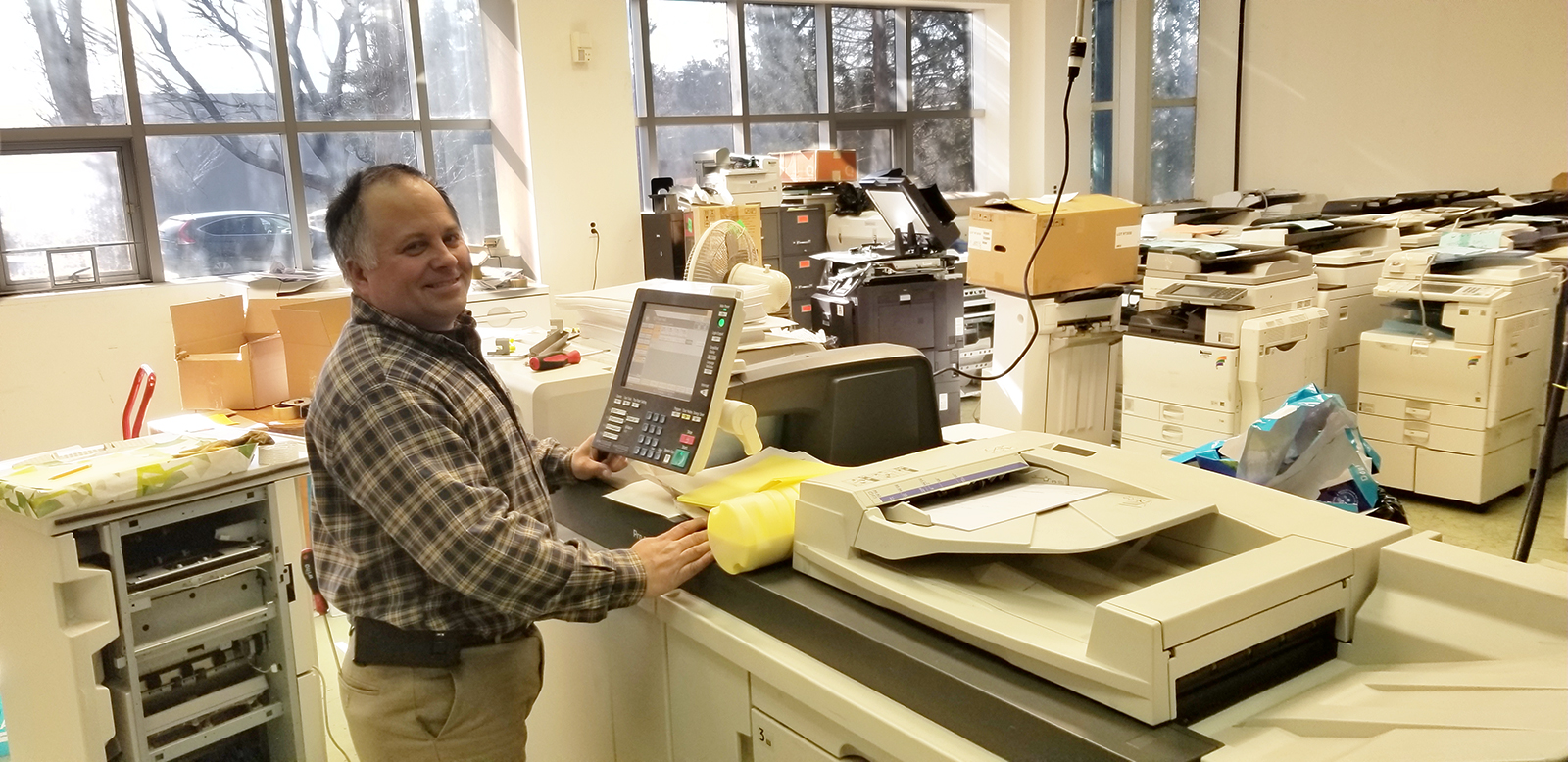 Authorized Dealer― Metro New York