Managed Print Services for Your Business
Print Solutions to Fit Your Organizational Needs
Nearly every business relies to some extent on documents and printed materials. Printed documents can account for a meaningful portion of your revenue, as well as significant IT expense. Trying to manage it in-house can be challenging—we have a better alternative. Let us handle your printing needs. With managed print services from Northeastern Office Equipment, you can save time and money, increase tracking and accountability, and improve efficiencies.
The Northeastern Difference
At Northeastern Office Equipment, we have met the office equipment needs of customers in the New York Metropolitan area and across the country for more than five decades. We know that competitive pricing is important and we'll always work to get you the best deal. We believe, however, that it's customer service that matters most at the end of the day. Our goal is and always has been to provide a level of personalized attention you won't find anywhere else. Here's how we honor that commitment:
We have a full-time dispatcher answering our phones, so you'll always get to talk with a live person
There's a parts manager on the premises during all hours of operation, so you can get prompt and accurate information
We havemore than a million dollars of inventory on hand at all times
We employ a team of highly skilled and experienced service technicians, who average more than 15 years in the business. They stock their vehicles with a large inventory, so that they seldom have to return to the warehouse to resolve your issues.
We operate our own fleet of delivery vehicles, so your orders are shipped directly to you
We will service as an extended "back office" for you, handling all details to resolve any office equipment concerns, including phone call and ordering
We understand that one size doesn't fit everyone, so we'll take the time to learn your business and your goals, so that we can create and implement customized solutions
We provide managed print services to a wide range of customers, from small and large businesses to schools, from doctors, lawyers and other professionals to state, local and federal government agencies.
Call us at (631) 845-9500 or use our quote form below to help you identify the appropriate product for your needs.
Same-Day Service | 4 Hour Response Time on Service Calls
We offer comprehensive office equipment solutions to a wide range of customers, from small to large businesses and professionals to schools and state, local and federal governments: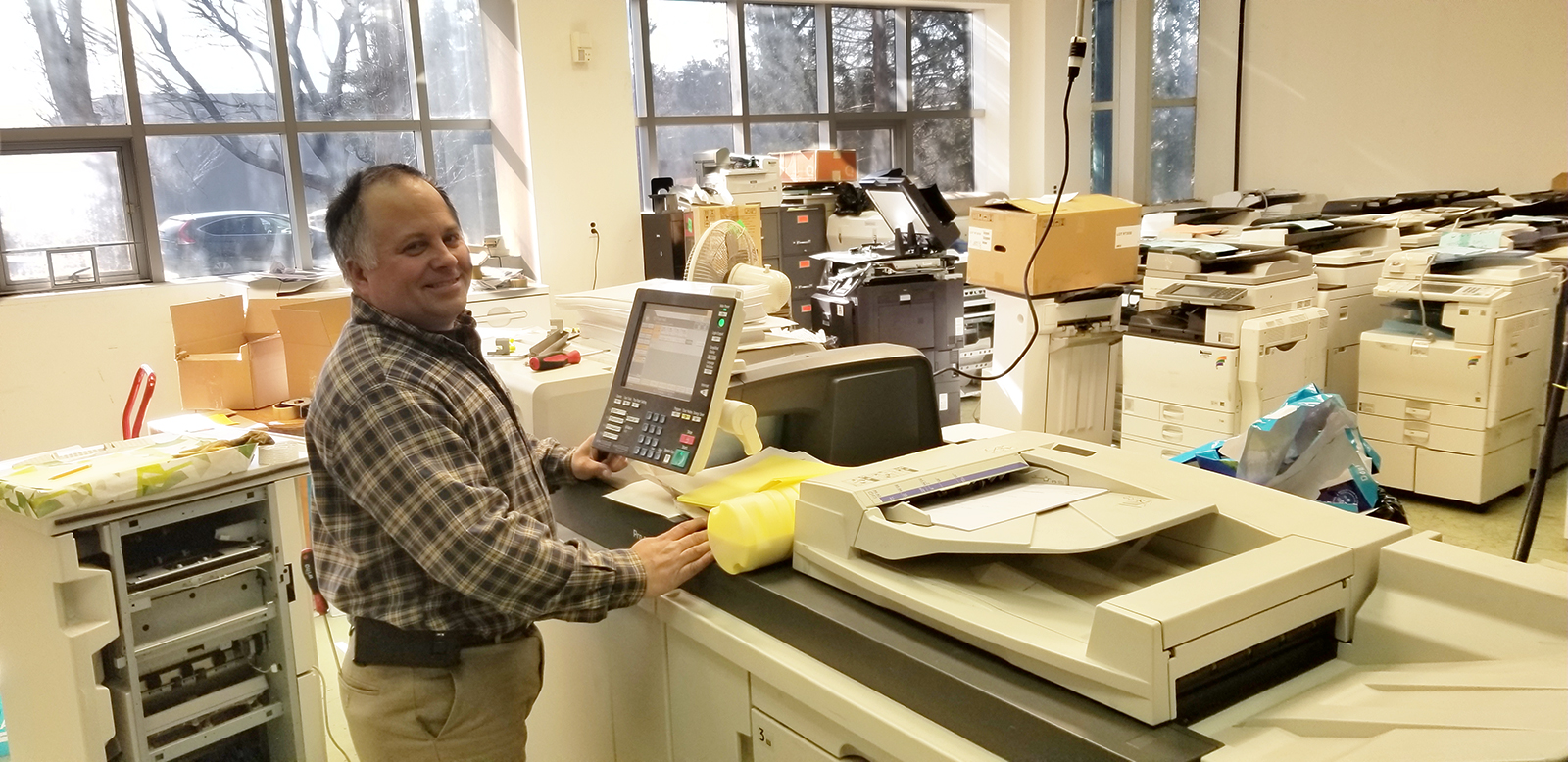 The Benefits of Managed Print Services
Managed print services from Northeastern Office Equipment offers a wide range of benefits to businesses and agencies of all sizes:
A comprehensive analysis of your printing needs, as well as your current capabilities. This typically involves an assessment of whether your needs are best served by local printers and the extent to which some or all of them should be replaced.
The replacement of any machines that are inefficient
The placement of printers within your workspace to maximize usage and workflow
The automation of the delivery of cartridges and other printer supplies
Device training for new employees
Managed remote printing, when appropriate
Cloud-based printing capabilities, including mobile printing
With a managed print services program, you'll improve predictability of both cost and delivery, and eliminate the hassle of maintaining or repairing printing devices.
Call us at (631) 845-9500 or use our quote form below to help you identify the appropriate product for your needs.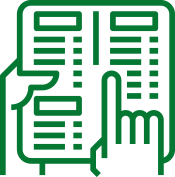 Authorized Dealer― Metro New York