PJ X2340 Entry Level Projector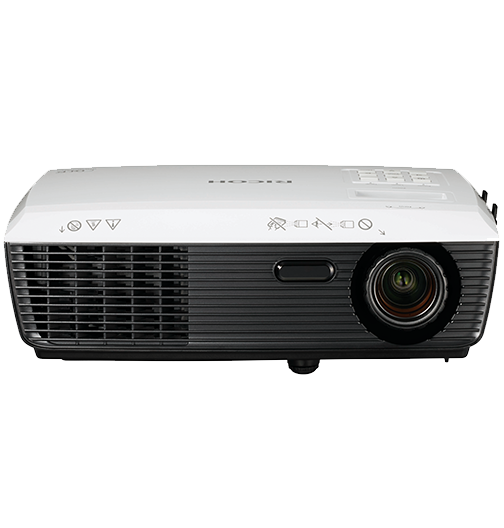 See more value in the details
XGA Resolution (1024x768 dpi)
Brightness rating of 3000 lumens
Screen size up to 300"
Step up to affordable, portable XGA image quality
|
Brochure
|
Request a Quote
See more value in the details
You work hard to find the right message. Now, you have to find the right audience for it. Use the portable PJ X2340 to put your ideas on the big screen in almost any small or midsize room at any time. Simply carry the non-networked projector with you and start presenting in moments — without IT support.
Have every detail stand out
Help your audience focus on the details. Take advantage of Digital Light Processing (DLP) technology and 3,000 lumens to produce bright, clear images with XGA resolution up to 1024 x 768 dpi. See the sharp contrast between more than one billion colors via a 2,200:1 contrast ratio. You can even add 3D tools to bring CAD drawings, movies and more to life.
Make a big impact for a small investment
You have the information, but not the budget. ThatÕs no problem with the affordable PJ X2340. You can project high-quality images, spreadsheets, movies and more from 30 inches to 300 inches wide diagonally, quickly and economically.
Bring the action closer
DonÕt let anything stand in the way as you share critical information. Place the compact PJ X2340 only a few feet from the projection surface and present with confidence knowing your audience wonÕt miss a thing. You can even approach the screen to point out important details without blocking the projection or casting a shadow over your presentation.
Choose how you want to connect
Tailor your presentation to your audience and present it in the format they prefer. Take advantage of multiple input terminals, including an HDMI port, to plug in desktop computers, laptops, tablets, DVDs, Blu-Ray players and more. Use the lever on the top of the projector to re-focus images. Grab the convenient remote control to make other adjustments, including zoom in/out, freeze and A/V mute.
Get more for your money
Enjoy everything you need for a price that fits every budget. With the built-in speaker, you can play high-volume audio along with video from a single connection. Or, you can add external speakers to dial up the volume to match the on-screen action. For those quieter moments, choose Eco Mode and run the projector with noise levels at 31 dB. It also lets you extend lamp life to 6,000 hours by adjusting color levels on darker images, without compromising quality — or your budget.
Need more information?
Learn more about the RICOH PJ X2340 Entry Level Projector and how it may fit your business.