PJ WXL4540 Short Throw Projector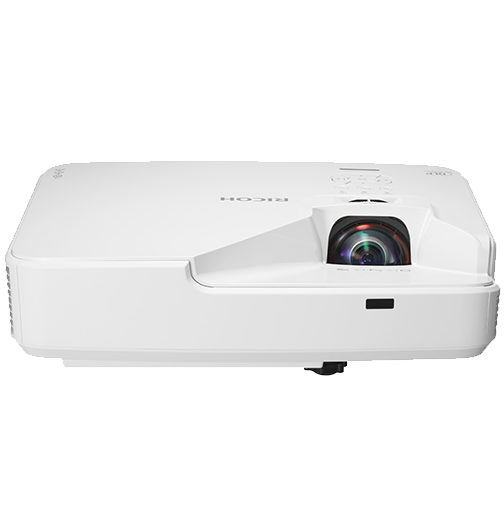 Keep messages looking laser sharp
WXGA Resolution (1280x800 dpi)
Brightness rating of 3200 lumens
Screen size up to 100"
20,000-hour engine life from laser light source
|
Brochure
|
Request a Quote
Keep messages looking laser sharp
The PJ WLX4540 works continuously, so you donÕt have to. Designed with semiconductor laser light source technology, you can showcase your best ideas in presentation after presentation for up to 20,000 hours — without the environmental considerations of high-pressure mercury lamps. Since thereÕs no lamp, thereÕs no maintenance, no overheating and no delays.
Focus on whatÕs most important
Make certain your audience sees your message clearly, from the first row to the last. Project charts, photos, videos and more at up to 100 inches diagonally in widescreen format with WXGA resolution at up to 1280 x 800 dpi. Take advantage of more than one billion colors. With a 13,000:1 contrast ratio, youÕll get lifelike renderings with sharpness between lines and clear delineation between colors.
Shed some light on your information
Your ideas shine brightest when theyÕre displayed in the best light. With up to 3,200 lumens, you can optimize the brightness for any image in any classroom or boardroom — even those with some ambient lighting.
Ease into your next presentation
The PJ WXL4540Õs user-friendly controls let you focus on your message. Start presenting in about three seconds and cool down just as quickly, without any noise to distract your audience. Make precise adjustments to blurry images and text via the easy-to-find focus lever. Change the colors in your presentation to offset the color of the wall automatically. Use the remote control to start or freeze your presentation, check settings, adjust volume and more.
Customize your presentation for any audience
Take advantage of multiple input terminals to present in the format you or your audience prefers. Share detailed lesson plans from your computer or laptop. Project websites, graphics and more from your tablet. Show an action-packed video from a Blu-Ray player. Complement the on-screen action with the 10-watt internal speaker or add external speakers for enhanced audio. Turn any wall into an interactive display with optional Luidia eBeam® software.
Need more information?
Learn more about the RICOH PJ WXL4540 Short Throw Projector and how it may fit your business.