PJ WXC1110 Portable Projector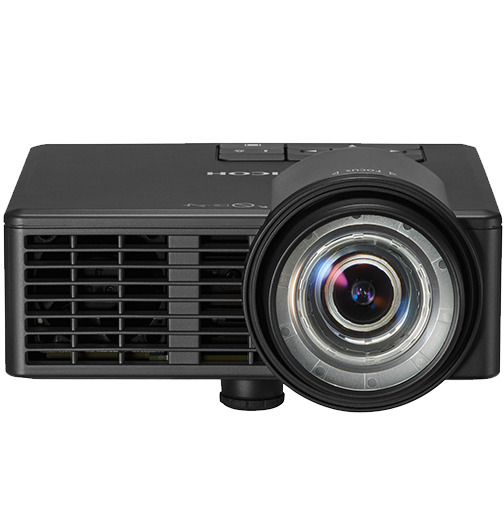 Make information come alive anywhere, anytime
WXGA Resolution (1280x800 dpi)
Brightness rating of 600 lumens
Screen size up to 200"
Uncompromising portability and up to 30,000 hours engine life
|
Brochure
|
Request a Quote
Make information come alive anywhere, anytime
With the PJ WXC1110, you donÕt have to worry that your projector wonÕt work or your presentation space is too small. Its long-lasting LED lighting illuminates all of your images, videos and presentations. And with a short throw ratio of 0.8, you can place it just 17 inches from the projection surface for one-on-one meetings.
Present anywhere, anytime
It doesnÕt matter where your information lives Ñ you can send it to the PJ WXC1110 projector simply and seamlessly. You can connect to your laptop, desktop and even your enabled iOS, Android or Windows mobile device via HDMI/MHL connectivity. You can even save files to a microSD card, USB drive or the projectorÕs built-in memory to give PC-free presentations no matter where you are.
Bring Information to life
The PJ WXC1110 projector is small, but the information it displays is mighty. It projects ultra clear image quality at 600 lumens with a 600:1 contrast ratio (40:000:1 in High Contrast Mode) and features auto keystone correction and 16.7 million color reproducibility. Along with the built-in speaker, everyone can hear Ñ as well as see Ñ your presentation.
See beyond the conference room
With the PJ WXC1110 projector, you can turn any flat wall into a projection space. Beyond offices and classrooms, it can be used as a small digital signage system in a retail store or as a rental device at events and hotels to continuously play movies and images.
Need more information?
Learn more about the RICOH PJ WXC1110 Portable Projector and how it may fit your business.