PJ WUL6280 High End Projector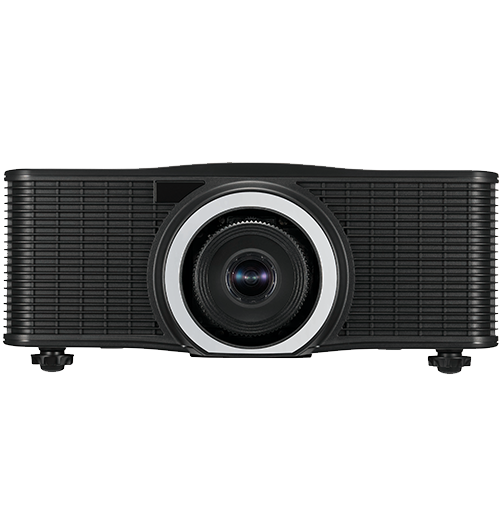 Project high-definition images with stunning illumination
WUGA Resolution (1920x1200 dpi)
Brightness rating of 6000 lumens
Screen size up to 300"
Contrast ratio of 1200:1
|
Brochure
|
Request a Quote
Project high-definition images with stunning illumination
When sharing information, every detail is critical. Use the RICOH PJ WUL6280 High End Projector to ensure your audience sees them without distortions or delays. Display high-definition images, spreadsheets, videos and more in a widescreen format with 1920 x 1200 dpi resolution using more than 2 million pixels for lifelike replications every time.
Bring clarity to the screen - and your budget
Impress your audience by sharing your presentations in ultra high-definition for brighter colors, sharper text and greater contrasts. With HDBaseT connectivity, you can even use your existing network cabling and save on expensive HDMI cables. Share uncompressed video quickly and give your audience breathtaking visuals without waiting for IT support or for signals to buffer.
Gain confidence by worrying less
The system combines laser illumination with digital light processing (DLP) projection, so there's less maintenance. Without filters to clean or lamps to change, you can enjoy up to 20,000 hours of hassle-free presentations. For greater energy cost savings, use Eco Mode and conserve brightness on darker colors without compromising image quality.
Reach everybody in the room
Be consistent with your message and make sure everybody sees it the same way. Choose between five interchangeable lenses to adjust your presentation to the room and to your audience. Present on screens as small as 50 inches or as large as 300 inches diagonally without moving the projector or compromising image quality.
Project all-around brilliance
Use the PC terminals and HDMI ports to showcase images from your computer, DVDs, TVs and more with incredible brightness via 6,000 lumens. Project them anywhere in the room - even on the ceiling, floor or angled walls - simply by adjusting the tilt of the mounted projector using the convenient remote control.
Start and finish with ease
Share information without any delays. When you turn on the PJ WUL6280, images appear instantly with optimal color density and richness. When you shut down, images cut to black just as quickly without the incessant drone of a fan during cool down.
Give them something better to look at
Sometimes even the best message needs to be tweaked. Balance images with Keystone Correct Image Adjustment for less distortion. Use the handy wireless remote control for the motorized lenses to adjust horizontal and vertical shift, zoom in on key information, fine-tune image focus and create squarer images when necessary.
Need more information?
Learn more about the RICOH PJ WUL6280 High End Projector and how it may fit your business.