Simple Software Solutions for Your Business
In any business, one of the keys to effective financial management is having the right tools to track and control print activity. To maximize efficiency, you need programs that simplify the print and pay process for users, but also offer a user-friendly way to monitor and manage your processes. Unfortunately, many of the products available either require significant involvement of IT personnel to implement and maintain, or they don't provide the functionality you need.
At Northeastern Office Equipment, we sell and service a portfolio of powerful software tools that allow you to easily manage cost control and recovery. To talk to one of our experienced agents, call our office at 631-845-9500 for a free initial consultation or go to our convenient online quote system. 
The Northeastern Difference
At Northeastern Office Equipment, we understand the importance of competitively priced products—see our price match guarantee. We know from experience, though, that service is what really makes a b business stand out. We are dedicated to providing a level of personal service and attention unlike any you'll find in the industry. Our commitment to service includes:
A full-time dispatcher to take your calls, so you don't have to try to navigate an automated phone system
A parts manager onsite at all times, so that you can get accurate and knowledgeable answers to your questions
An inventory of more than $1 million to meet your needs
A team of trained technicians, averaging more than 15 years in the trade, who carry an extensive inventory on every call, so that issues often get resolved on the first visit
Our own fleet of delivery vehicles, so that we can transport your order directly to you
The capability to function as an extend "back office," making all necessary calls and handling any other details necessary to resolve your office supply and equipment needs
An understanding that every business is unique and a dedication to identify customized solutions that meet your specific needs.
We serve a wide array of businesses in the New York Metropolitan area and across the country, including small and large companies, professionals, schools (K-12 and colleges/universities), and state, local and federal governments.
Call us at (631) 845-9500 or use our quote form below to help you identify the appropriate product for your needs.
Same-Day Service | 4 Hour Response Time on Service Calls
We offer comprehensive office equipment solutions to a wide range of customers, from small to large businesses and professionals to schools and state, local and federal governments: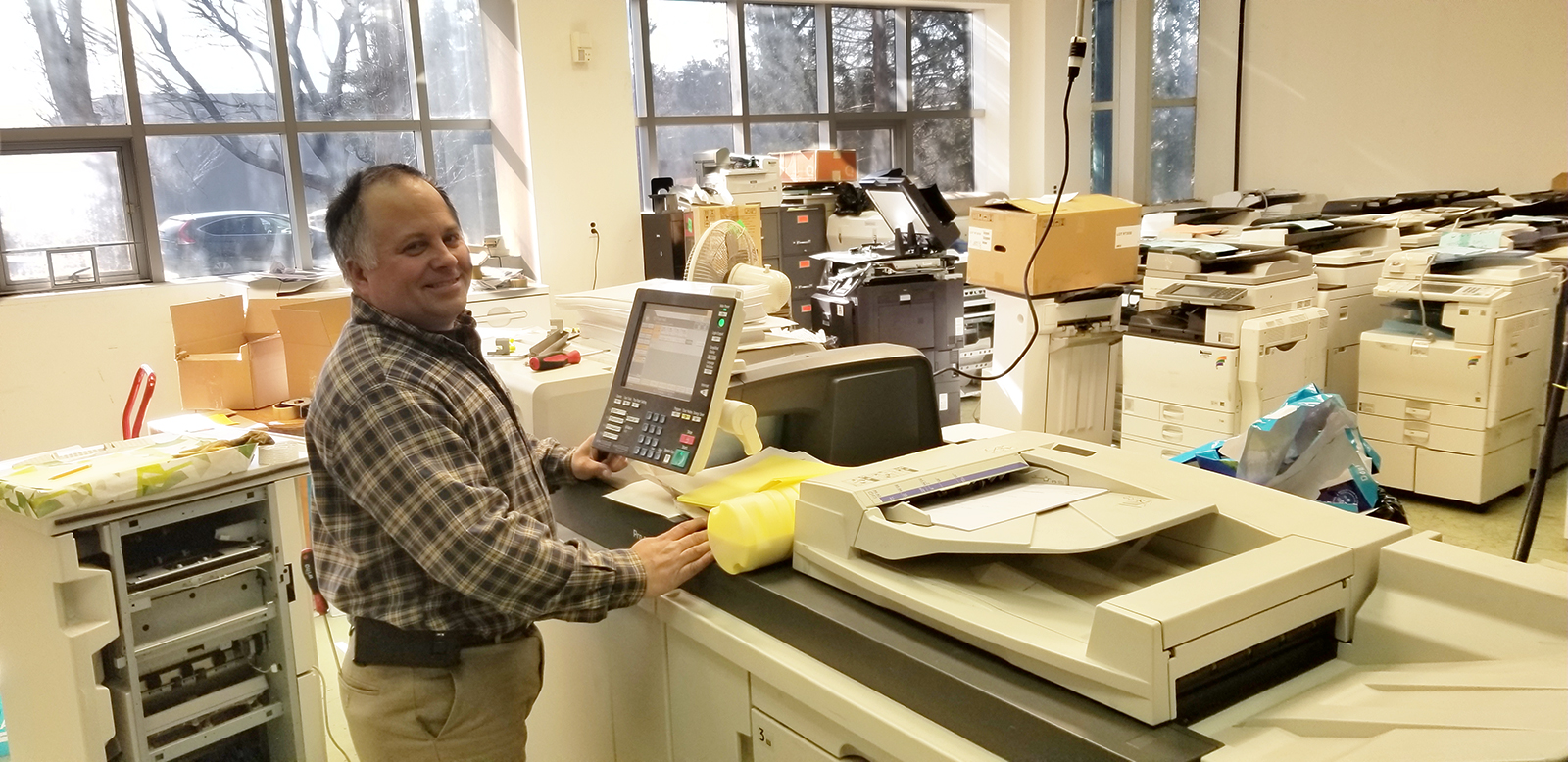 Our Simple Solutions for Print Cost Control, Recovery, Management and Tracking Managed IT Services
We sell and service software solutions that offer a wide range of benefits, allowing you to control print functions on mobile or portable devices, including those with cloud-based applications. Your users won't have to worry anymore about extraneous issues, such as paying for a print job. You'll be able to control that digitally, so that your users can concentrate on doing their jobs. You'll be able to simplify mobile printing and customize your print environment.
Call us at (631) 845-9500 or use our quote form below to help you identify the appropriate product for your needs.

Authorized Dealer― Metro New York